Voluntary donors help patients to survive
World Blood Donor Day is celebrated on the 14th of June every year. The purpose of the international day is to remind people of the importance of blood donation and to thank blood donors for their valuable volunteer work.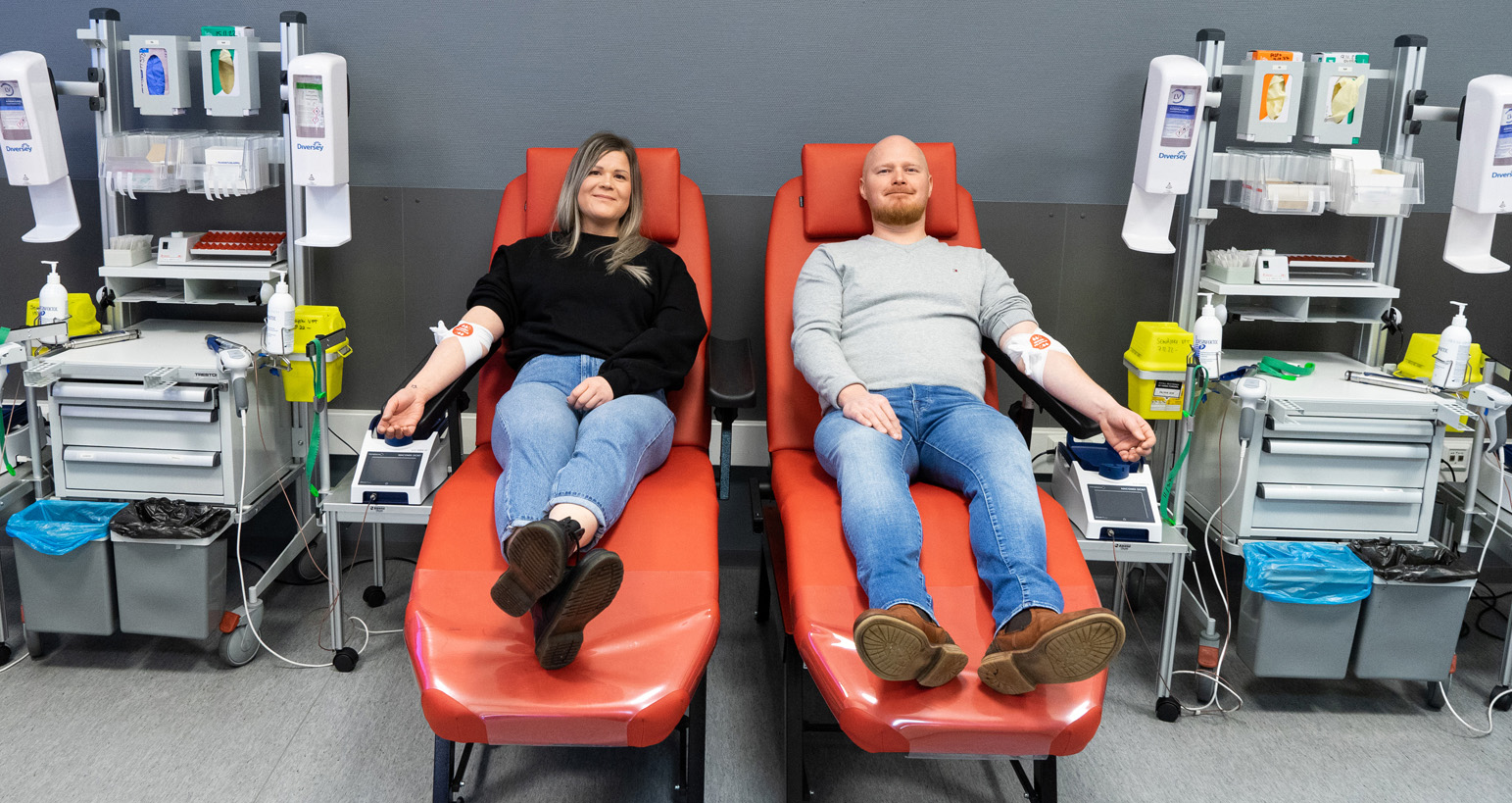 The Finnish Red Cross Blood Service (FRCBS) was founded in 1948. The Blood Service has been supplying blood products to patients for 75 years, and the slogan of the anniversary year is 75 years of caring.
Caring is linked to every blood donor. For 75 years, volunteer donors have reached out to help patients.
"Blood donors have remained important throughout the years. There is no substitute treatment for blood products. If you want to help by donating blood, you can help in a very concrete way by making just a small effort," says Johanna Castrén, Director of Blood Donation at the Blood Service.
An important form of volunteering
World Blood Donor Day encourages everyone to think about their role in volunteering. A simple act like donating blood can make a big difference to other people's lives – and even save lives. It is necessary to ensuring a steady and sufficient supply of blood products in order for the Finnish health care system to function.
Visit the Blood Service's website to check whether you can volunteer in this way. And if you can't right now, advocacy is also important.
"Finland needs a donor base that represents the people living here as accurately as possible. With a wide range of people, we are able to respond to changing blood needs and the needs of different patients. A diverse range of donors creates the best possible situation to prepare for challenges and changing situations," says Castrén.
Blood donations around the country
Blood donation in Finland is voluntary and unpaid. The Blood Service operates nationwide. Donors can give blood at the Blood Service's fixed donation points and at blood donation events all around Finland.