How to donate blood
Donating blood is a quick and easy way to help. Read this page to learn more about what happens when you give blood.

1. Take a quick test to see if you are eligible to donate
If you are coming to donate blood for the first time, or if a long time has passed since your last donation, use a quick online test to see if you can donate blood.
2. Book an appointment
Every day, we need donors from all blood groups to donate blood. You do not need to know your own blood group before you donate blood. You will be told your blood group no later than by your next donation.
Book an appointment at a time that suits you. Donors may be able to give blood without booking an appointment in advance if there is sufficient capacity at the donation point. We have available slots for walk-in donors almost every day, especially at our fixed donation points.
If you are coming to donate blood for the first time, set aside about an hour for your visit. If possible, please arrive well in advance of the closing time, and try not to book the last appointment of the day so that you will have time to rest and enjoy a coffee in peace after donating.
If you want to come and donate with a friend or as a group, please book separate appointments for each person.
3. Fill out the health questionnaire in advance
Please complete the electronic health questionnaire on the day of your appointment or, at the earliest, on the day before.
The blood donor's health questionnaire must be completed before each donation. The health questionnaire and nurse's interview are designed to ensure your safety and the safety of the blood recipient.
Please answer accurately and honestly.
4. Before you give blood
Eat and drink as usual on the day of donation, but avoid heavy meals just before donation.
Please bring your driving licence or an official photo ID that includes your Finnish ID code with you.
5. Signing in
Sign in for blood donation at the time of your appointment. To sign in, you will need proof of ID.
6. Drink juice or water
Before you donate, drink a couple of glasses of water, juice, or coffee at the donation point.
If you have not completed the health questionnaire in advance, fill it out now either on your own phone or using one of the Blood Service's devices.
7. We will go through your health questionnaire and measure your haemoglobin
Next, a nurse will ask you questions about your health. The conversation will be conducted between the two of you and all information shared will be confidential.
The nurse will also measure your blood haemoglobin concentration from a small drop of blood drawn from the fingertip. Donors can give blood if their haemoglobin level is 125–175 g/l for women and 135–195 g/l for men.
The nurse will decide whether you are eligible to donate this time or not. In ambiguous cases, the Blood Service doctors will be consulted.
8. The actual donation takes just around ten minutes
If you meet all of the requirements for donation, you will be directed to a donation bed. Approximately half a litre of blood will be collected from a vein in the inside of your elbow. The bag will fill with blood in approximately five to ten minutes.
Samples are also collected at the beginning of each donation and are tested for viruses and to ascertain the blood group. This does not require another needle to be inserted.
After the donation, a nurse will dress the needle insertion site or apply a pressure dressing. You should remain lying down for a few minutes after donating.
Blood donation should not be painful. Please tell the nurse if you feel unwell during the collection, or if the needle causes you discomfort. You may ask the nurse to stop the donation process at any time, and you do not need to justify your request.
9. Enjoy a snack and take it easy for the rest of the day
We provide donors with juice, tea and coffee, and light sweet and savoury snacks, so please enjoy what the cafeteria has to offer. This will help your body recover from the blood donation.
Remember to drink more than usual on the day of donation and avoid exercise, saunas, and excessive sweating. If we provide you with a course of iron, please ensure that you finish the entire course. Avoid straining the arm you donated from for at least two hours.
If during the blood donation, or at any time afterwards, you realise you have forgotten to inform us of anything that might affect the safety of the blood you have donated, please contact the donation location immediately or call the free information number for donors on +358 (0)800 05801 (weekdays from 8:00 – 17:00).
10. Please come again!
We hope that your visit will be a good experience that encourages you to donate blood regularly. Please book a new appointment when it suits you again!
It is recommended that men donate blood no more than 3–4 times per year, that women aged 18–25 donate blood no more than once per year, and that other women donate blood no more than 2–3 times per year.
11. Encourage others to donate
Please share your experience with others! Next time, bring a first-timer to donate blood and tell your friends about the importance of donating blood. You can follow us and share our posts on social media @veripalvelu.
We would love it if you could post about donating blood and tag us using @veripalvelu.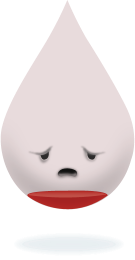 A+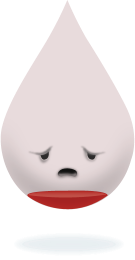 A-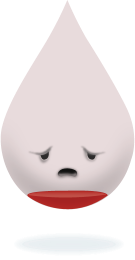 O+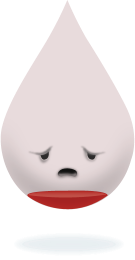 O-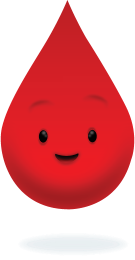 B+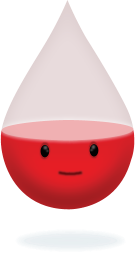 B-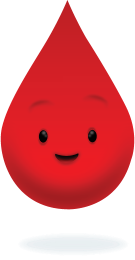 AB+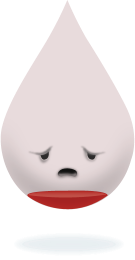 AB-