Welcome to work at Blood Service!
Interested in working with us? See below what we offer our employers: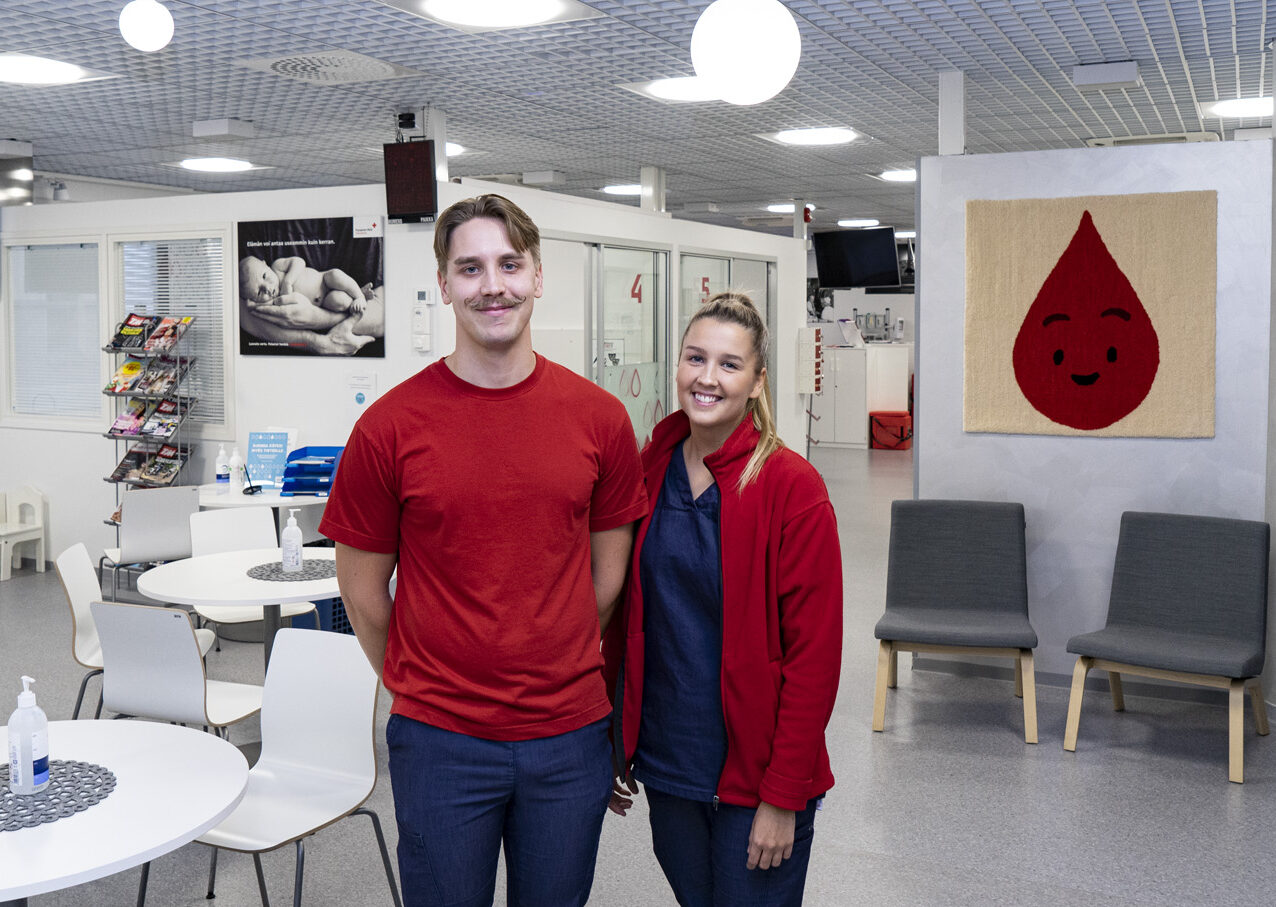 Work that matters
At the Blood Service, you will be part of a unique chain of help from donors to patients, and your work will truly matter. The Blood Service has an important task: together with health care staff and volunteer blood donors we create opportunities to save lives. With our operations, we do not seek profit, but what is best for the patient.
A caring workplace
As a workplace, the Blood Service offers its employees an excellent community spirit. Colleagues help one another and work together for a common goal. The meaningfulness of our work, continuous improvement of our operations, support for well-being at work, and investments in introduction to work and development of competence all bolster good community spirit.
We support well-being at work
Staff well-being is one of the values that steers our operations. We invest in the satisfaction and well-being of our employees in several ways. We actively monitor staff well-being by means of different surveys and discussions. We develop our organisation's management and leadership skills by such means as regular all-year managerial training and leadership evaluations.
The Blood Service is a mobile work environment and supports the physical fitness of employees by offering group fitness classes, a gym, an at-work exercise programme, and a wide range of sports events. To support staff well-being, we offer, for example, commuter benefits, sports and culture voucher benefits, comprehensive occupational health care services, and massage therapy, partly compensated by the employer. We strive to ensure our staff's recovery from work and coping at work by means of long holidays and shift arrangements. We also offer modern tools of the trade and comfortable premises.
Thorough introduction to work
We pay special attention to your introduction to work. Depending on the nature of the job, every task includes a hands-on introduction period of one to four weeks. Getting acquainted with the various units and operating methods of the organisation continues in different forms for several months. We have an online introduction programme and learning environment to support your introduction to work and continuous learning.
Development opportunities
In addition to internal and external training, we support continuous learning by arranging opportunities for exchange of duties and job rotation. You can expand your skills in different development projects, and we also encourage our staff to further their education. Our active initiative scheme is one example of the ways by which everyone of us has an opportunity to participate in the development of our own work.